Culinary Contestants From Kelantan Compete For Gold with Taiwanese Halal Ingredients
Published: Aug 08, 2022 5:45 AM
⋅
Updated: Aug 19, 2022 4:21 AM
6th August 2022, Kuala Lumpur- A cooking contest using Taiwanese halal ingredients was set to fire up in Kuala Lumpur this August. The Taiwanese Halal Food & Plant-based Meat Cooking Contest was held at Kuala Lumpur's Sunway Velocity Mall on the afternoon of the 6th of August. A total of five teams, each comprising two students from the Universiti Malaysia Kelantan (UMK) Faculty of Hospitality, Tourism and Wellness, were competing in the event. International celebrity chef, Chef Mohd Johari Edrus (Chef Jo) has been invited as one of the judges for the contest while James Chang, Director of Economic Division of the Taipei Economic & Cultural Office in Malaysia presented the award to the winners.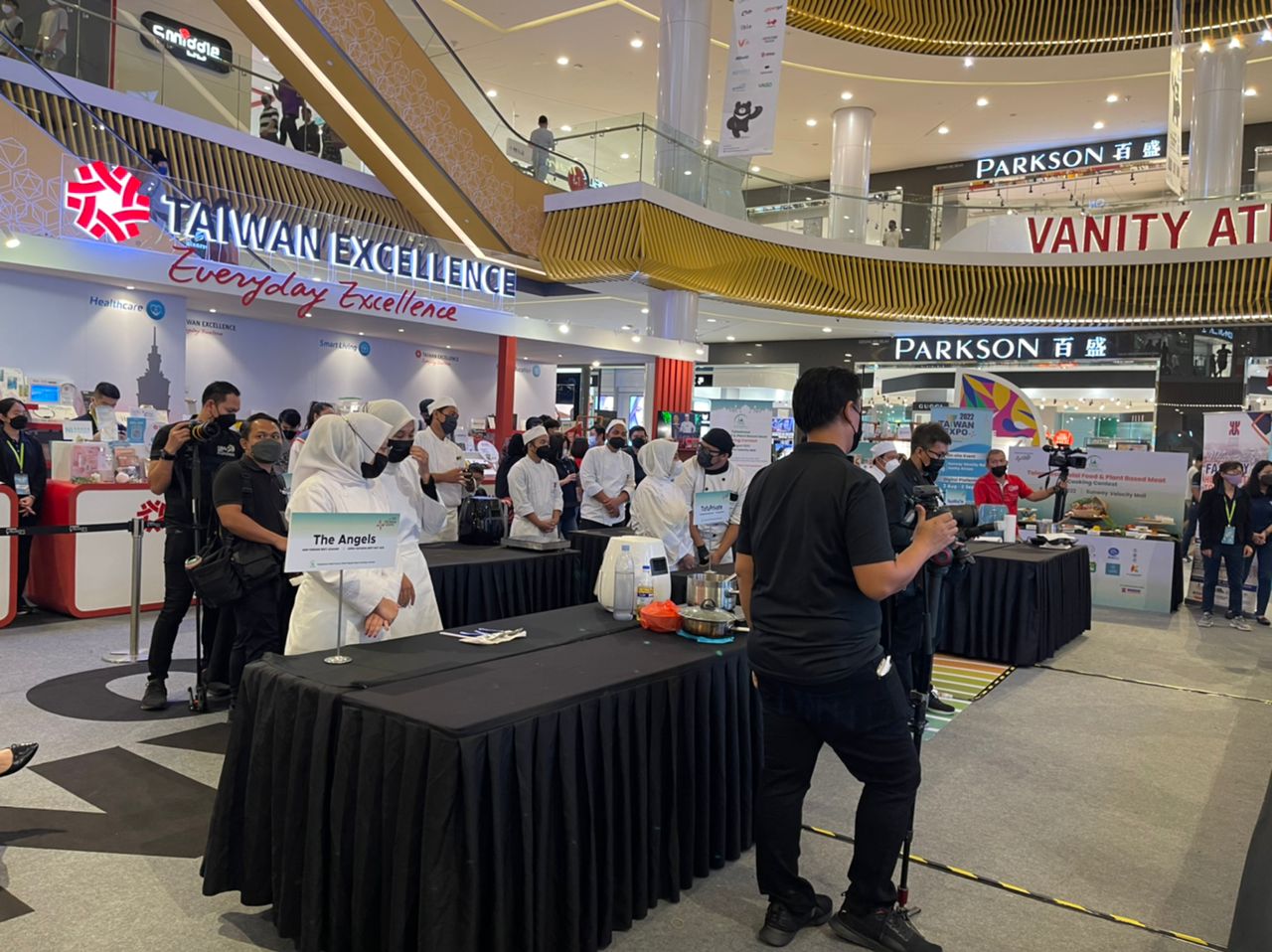 This contest is organized by the Bureau of Foreign Trade and TAITRA (Taiwan External Trade Development Council) with the aim of showcasing Taiwan's plant-based meat products, vegetarian products, and other halal-certified ingredients. 11 products from nine Taiwanese brands were specially flown in for the competition. According to Eva Peng, Director of Taiwan Trade Center in Kuala Lumpur, the organisers are delighted to work with the renowned halal cooking school from UM and believe that such events will go a long way to introduce more Muslim friends to Taiwan's high-quality halal food. Peng added that she is looking forward to seeing the creativity of the Malaysian contestants in their culinary creations using these Taiwanese ingredients.
Abdullah bin Muhamed Yusoff, the lecturer at UMK's Faculty of Hospitality, Tourism and Wellness, who is also one of the judges for the competition, remarked that this is the first time UMK is working with Taiwan Halal Center and the university not only attaches great importance to this international exchange but is pleased to see how the plant-based meat and other innovative ingredients can inspire the creativity of the students.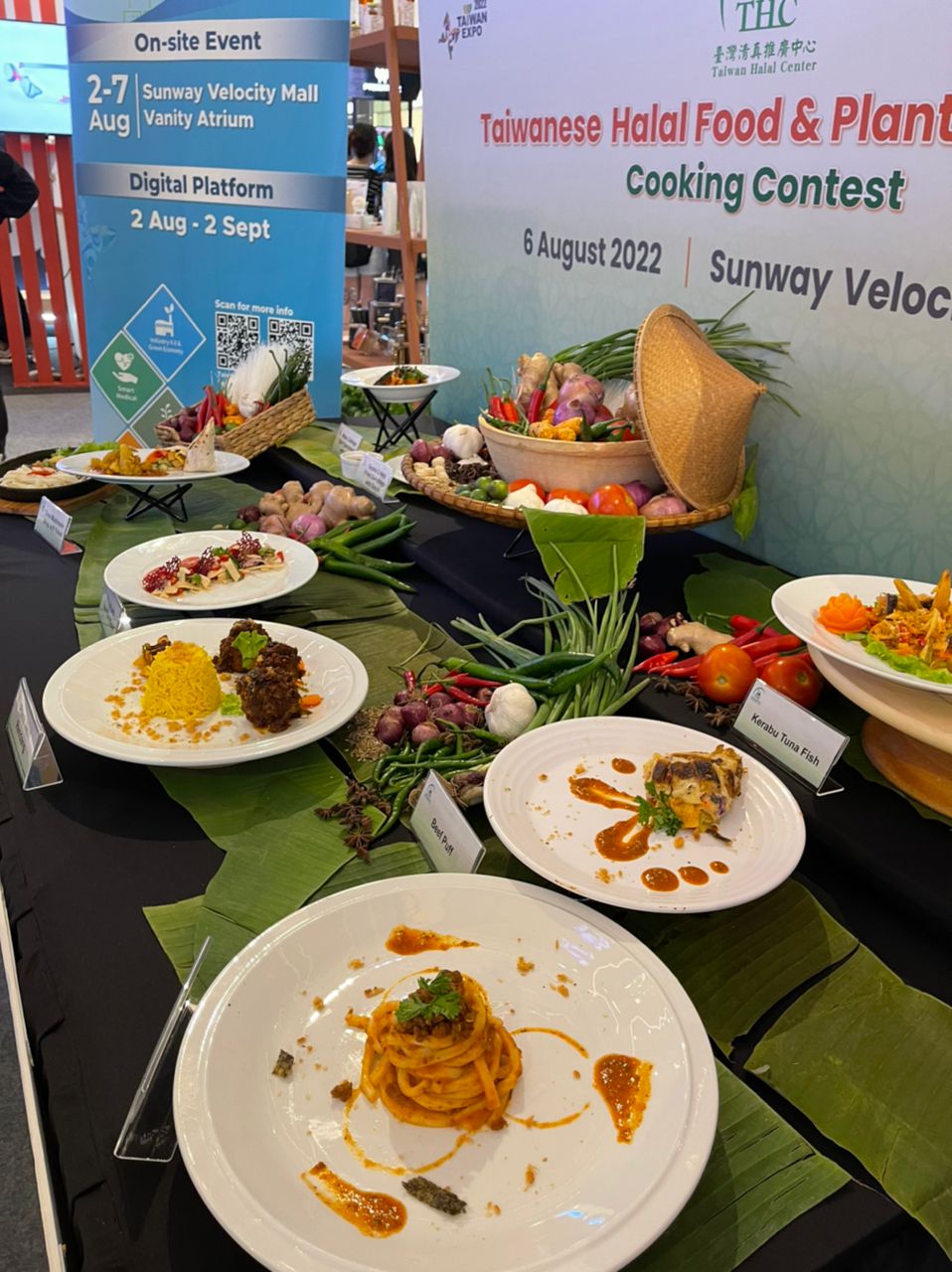 Quality and Variety in Taiwan Plant-Based Meat
The plant-based meat ingredients featured in the competition come from renowned halal-certified manufacturers from Taiwan, including firms like No Meating, Land Young Foods, GoldenCrops (Sungift), and Vegefarm. These brands carry many distinctive products that are sold in many markets around the world.
No Meating is the brand under food industry juggernaut, Taiwan Farm Industry Co Ltd, and has shot up in popularity amongst the younger demographics on the back of its delicious taste and beautiful packaging. Land Young's vegan burger patty is made using the company's proprietary process to give it that deliciously succulent texture and taste.
Golden Crops' plant-based meat is entirely made of pea protein and is created to closely mimic meat without the aftertaste of beans. VegeFarm has more than 300 plant-based meat products and its seafood series is a hit with consumers.
Peng believes that the rising health awareness amongst Malaysians is one of the driving factors for the increase in popularity of plant-based meat in Malaysia, and she hopes that the culinary competition will give the public an opportunity to learn more about the different ways to prepare plant-based meat products.
No cooking is complete without seasonings and some side dishes, and Taiwan halal producers have those in spades too. Featured products include Huikun's Fish Here tomato tuna sauce, pasta sauce and seaweed dried fish floss; Sung Ghing Biotech's wasabi pepper salt; K.K. Orchard's frozen sweet potato fries; Hei Tang Dau's brown sugar; Namchow Group Huaciang Industry's udon noodles, etc. The range and quality of the ingredients will no doubt fuel the creativity of participating teams and the judges will have their work cut out for them.
During the event, the organiser handed out samples of popular Taiwanese beverage brands such as Shih Chen 3:15 pm's milk tea, Hua Shi Jian's Naturalism tea sachet, and Biozyme enzyme drink. Visitors can bring these delicious halal products home and enjoy the wholesome good taste.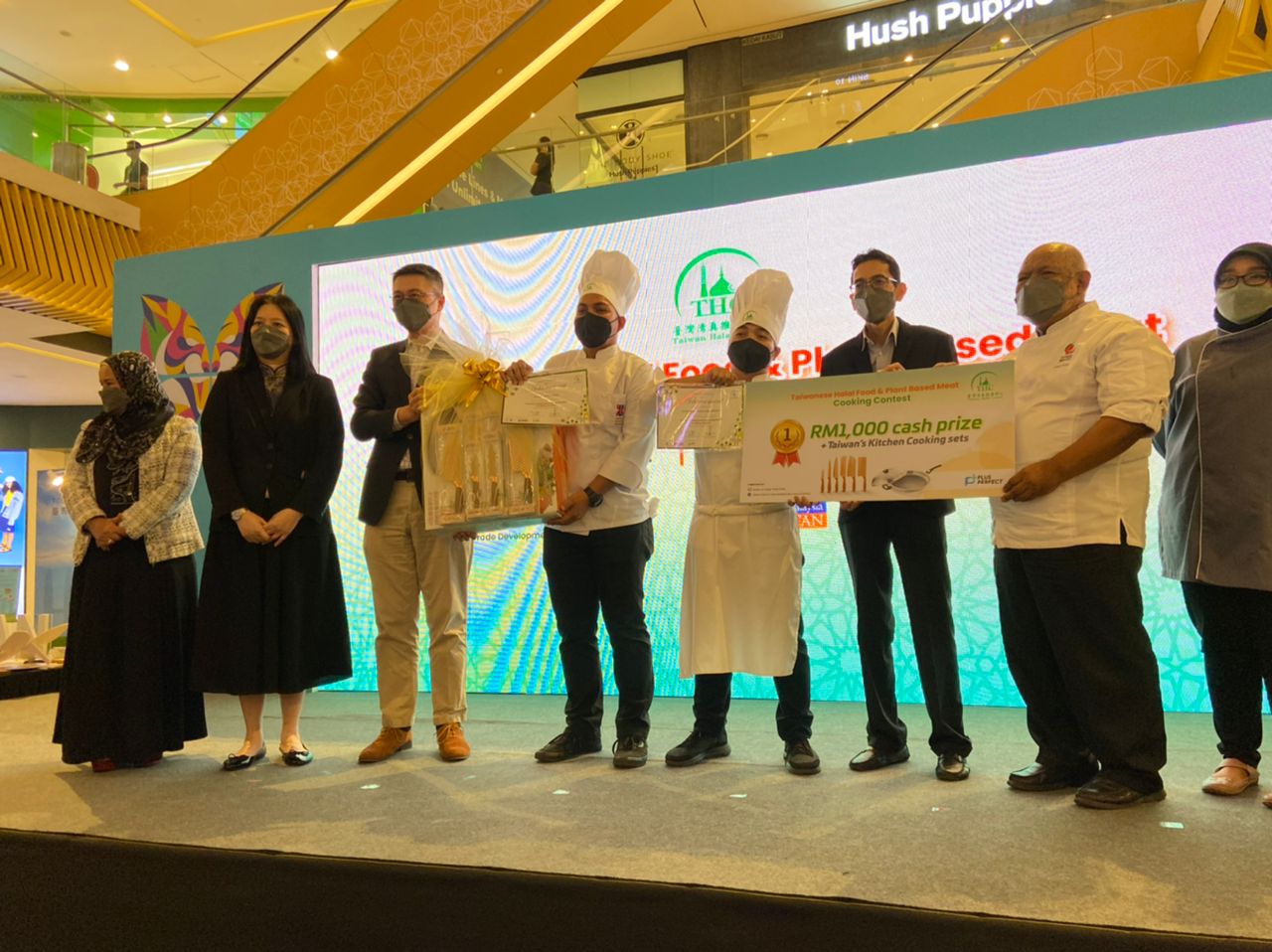 The Taiwanese Halal Food & Plant-based Meat Cooking Contest has won by Maxlan Edrien Marom & Mohammad Firdaus Buraera members of a group named The Bujang Lapok. Both students that are from the land below the wind, Sabah have prepared a Plant Meat Rendang with Turmeric Rice and sauteed vegetables as their main course and Hinava Tuna Plant-Based as their appetizer. The Bujang Lapok has walked away with RM 1,000 in cash and home high-quality pots and titanium knives from Plus Perfect.
Content provided by TAITRA.
---
For any enquiry on article/video/talkshow, please contact [email protected] or Whatsapp at +60162716516 (Aisha) or +60176190307 (Syahirah).