Published: Apr 18, 2023 3:50 AM
⋅
Updated: 4:00 AM
KUALA LUMPUR, 12 April 2023 – ETHIS Malaysia, a prominent shariah-compliant equity crowdfunding platform that promotes ethical investment for startups and businesses, has joined forces with Bluedome Mines, a distinguished entrepreneurship hub under Sapura Resources Berhad, to fuel the growth of shariah-focused startups and entrepreneurship in Malaysia. This strategic collaboration aims to provide a conducive environment and value-added services and offerings to emerging entrepreneurs, such as access to capital and mentorship, with the ultimate goal of empowering the next generation of ethical and shariah-driven ventures.
Bluedome Mines offers a comprehensive suite of services, including co-working spaces, business mentoring, networking opportunities, and funding access, which serve as critical enablers for entrepreneurs to incubate their businesses from ideation to maturity. With ETHIS Malaysia's expertise in dealing with various grassroot impactful entrepreneurs ranging from various sectors as well as
operating shariah-compliant equity crowdfunding, the partnership extends a larger proposition beyond financing option to entrepreneurs, to market access, capacity building opportunities as well as ancillary business value added services. Together, the partnership will synergize their strengths to create a dynamic entrepreneurship ecosystem in Malaysia.
The strategic collaboration event was held during a Ramadan Tahseen evening iftar dinner at Bluedome Mines. The event featured an insightful sharing from Mufti Yousuf Sultan, CEO and Founder of ADL Advisory, a globally recognized Shariah advisory entity based in Malaysia. Sultan imparted invaluable insights into the crucial role played by Shariah-compliant businesses in the current business landscape, and emphasized the importance of ethical investment practices guided by the Shariah principles.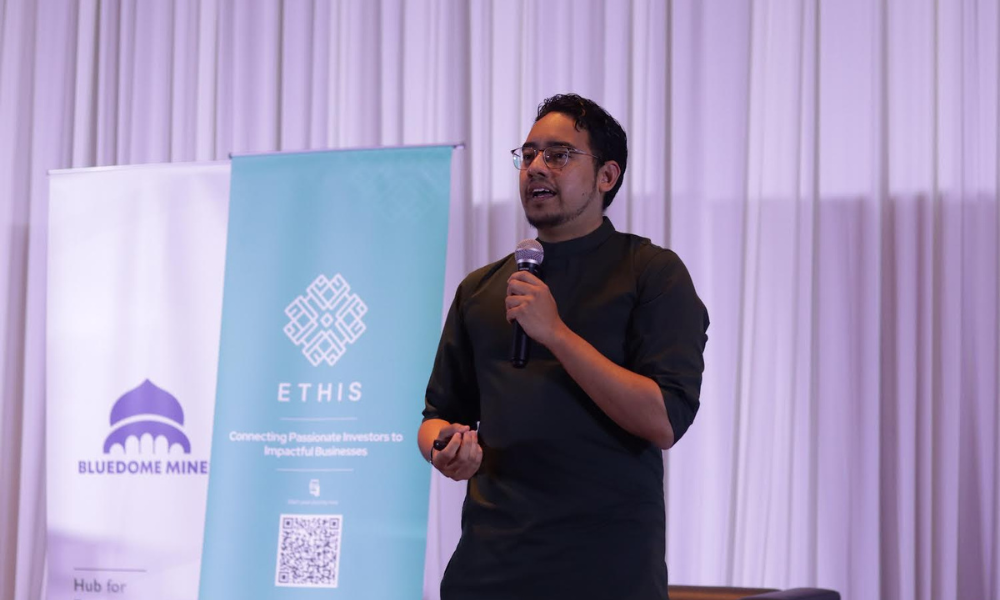 Wan Dazriq Wan Zulkiflee, CEO of ETHIS Malaysia, expressed his elation about this milestone in the company's mission to circulate good as well as democratize access to capital for entrepreneurs. He noted that the partnership with Sapura Resources' Bluedome Mines would offer entrepreneurs a comprehensive ecosystem of support, enabling them to actualize their vision and create value for society. Syed Haroon Alsyatrie, who serves as the Head of Property at Sapura Resources Berhad, shares core values with ETHIS Malaysia. Haroon emphasised that this partnership, in turn, will enable both entities to efficiently tap into the vast Malaysian SMEs and mass market segments, thereby further strengthening and supporting the shariah-focused entrepreneurship development in the country.
The partnership comes at a critical juncture when entrepreneurship in Malaysia is witnessing a surge, with a burgeoning number of startups across various sectors. The partnership between ETHIS Malaysia and Bluedome Mines is poised to contribute significantly to this trend, offering entrepreneurs a range of financial and non-financial resources, thereby helping them overcome the hurdles associated with raising capital and scaling their businesses.