Published: Aug 25, 2023 4:00 PM
⋅
Updated: Aug 28, 2023 3:02 AM
Back in 2012, inspired by ShakeShack and In-N-Out, three friends decided that Malaysia needed its own premium burger experience too.
"We wanted to create a space where our guests can enjoy juicy burgers on a fresh bun, while we get to play around and experiment with creative flavours and techniques. And so, myBurgerLab was born in July 2012 at Seapark, Petaling Jaya," said Chin Ren Yi, myBurgerLab's co-founder.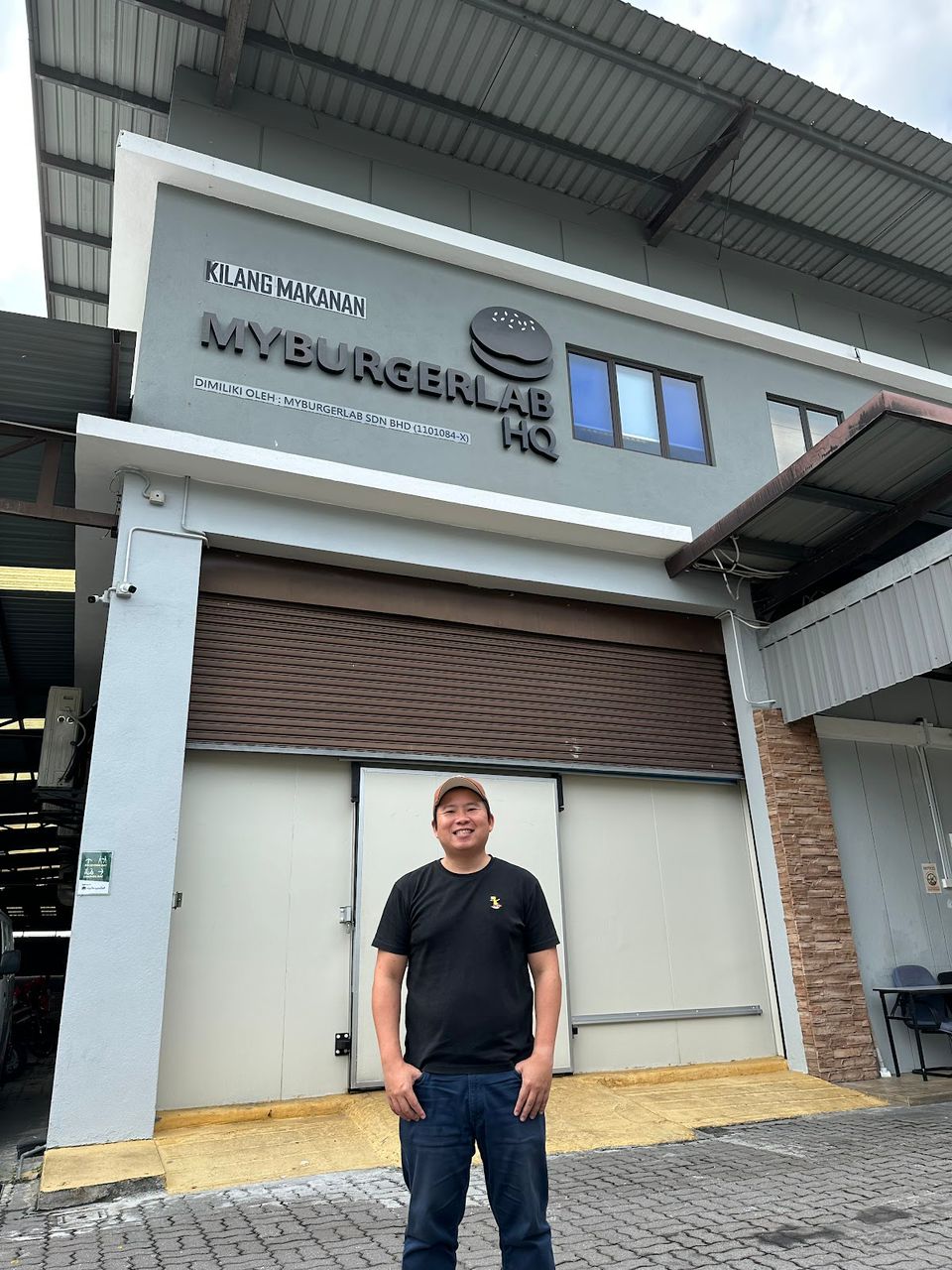 myBurgerLab at Seapark, Petaling Jaya was a roaring success and was sold out on the first day, a trend which continued for the months to come. Thanks to the support of the local community, as well as constant love on social media — it caught the attention and interest of KLites, youths and the adults too.
Over a decade later, myBurgerLab has become a household name in the local fast-food industry, with six outlets located throughout the Klang Valley, with many more to come. Ren Yi and his team also decided it was time to pursue the next challenge - Halal Certification.
myBurgerLab's Central Kitchen is now Halal
"From day one, we have been serving customers from various backgrounds, hence having a halal certificate and providing muslim-friendly products is a "must". However, when it comes to getting a halal certification, having halal ingredients alone is not enough, as it also requires multi-faceted chains involving suppliers, manufacturers, distributors, and retailers, each with its processes and practices. Maintaining the integrity of halal products throughout this intricate web of operations requires effective verification methods because JAKIM holds a high standard", said Ren Yi.
"When we moved into our new and bigger central kitchen, it was then we decided to implement the requirements needed to get a halal certification. One of the requirements is that the central kitchen must be operating for 3 months before we can apply for the certification. After 3 months, we started the process and by June 2023 all the documentation was ready for us to receive the halal certification," he added.
Fast forward about a month, and myBurgerLab's Central Kitchen was officially certified Halal by Jakim.
"Having a central kitchen generally allows us to be consistent in our final product. Using the same equipment and the exact same recipes allows us to maintain the consistency and quality of our meals throughout all our branches. And with our Central Kitchen being certified Halal, we're now able to provide even more assurance to our customers that our ingredients are of high quality," said Ren Yi.
Guess What - It's Nasi Lemak Season!

On a side note - you can now celebrate our nation's national dish with myBurgerLab's Nasi Lemak Ayam Rendang which is only available once a year, as well as the new Nasi Lemak Kahwin burger, which adds an additional Juicy Angus Beef Patty into the mix.
The Nasi Lemak Kahwin is one of their biggest burgers ever! But beyond that, it might even be one of tastiest too. So hurry, bring your family and friends and grab a Nasi Lemak Kahwin and the iconic Nasi Lemak Ayam Rendang Burger at any of their Labs this Merdeka season!
The Nasi Lemak Kahwin Burger will be available at all Labs starting today until the end of September alongside the classic Nasi Lemak Ayam Rendang Burger!
myBurgerLab would like to wish an advance Happy Independence day to all fellow Malaysians.Let's together honour Malaysia's spirit of independence.
p/s : The myBurgerLab team is also hosting a Merdeka Raffle on their myBurgerLab+ App - where you will be able to win an iPad Air, 30-Day Burger Passes, as well as movie tickets! Entries are open till 30th September 2023.
If you don't have the myBurgerLab+ App yet, you can download it for free at myBurgerLab+ on the App Store or Play Store! You can also visit myburgerlab.com, or their social media pages on Facebook, Instagram, and TikTok.