Published: Oct 04, 2022 7:16 AM
⋅
Updated: 7:27 AM
Today the Global Halal Market size is 7 trillion USD. It covers all sectors and industries globally since Halal is a way of life. With an annual growth of 9%, by 2028, this market will grow to 12 trillion USD*. In short, the Halal Economy is a huge and diverse market that goes beyond food production and consumption.
Wasabih is currently developing the largest global Business Community for professionals to connect and businesses to grow in the Halal Economy. All professionals are welcome to venture into the halal sector as there are currently 2 billion end-customers to reach! Through Wasabih, people can seek info from halal industry professionals. Why is Wasabih different? It fills a gap that got wider recently. Many mainstream platforms do not allow a thorough search of Halal professionals and it eventually got worse in early 2022, when both Meta and LinkedIn suppressed all "sensitive targeting", including the use of religious keywords, like "Halal", on their platforms. That is why Wasabih expanded its services early this year. On top of its core offering of Business Matching, Event registration, Virtual Event platform and digital marketing, it expanded with a global professional community for the Halal Economy.
Wasabih started in Malaysia as a Business Event tech company with Business-matching for B2B events. They found that generally in Malaysia, most professional events would have a Halal aspect. Compared to normal professional business events, Halal business event organisers have more difficulties building their event communities and attendees can't easily connect after the event.
Wasabih welcomes all professionals who work or want to work in the Halal Economy to be a part of Wasabih community by signing up for their account. The more users sign up, the more Wasabih can continue developing this unique platform to help professionals in the Halal economy be more productive and successful. Almost 500 MAU (Monthly Active User) on Wasabih comes from 80 different countries. Apart from assisting professionals, Wasabih also helps communities increase their ROI by utilising business smart-matching technology.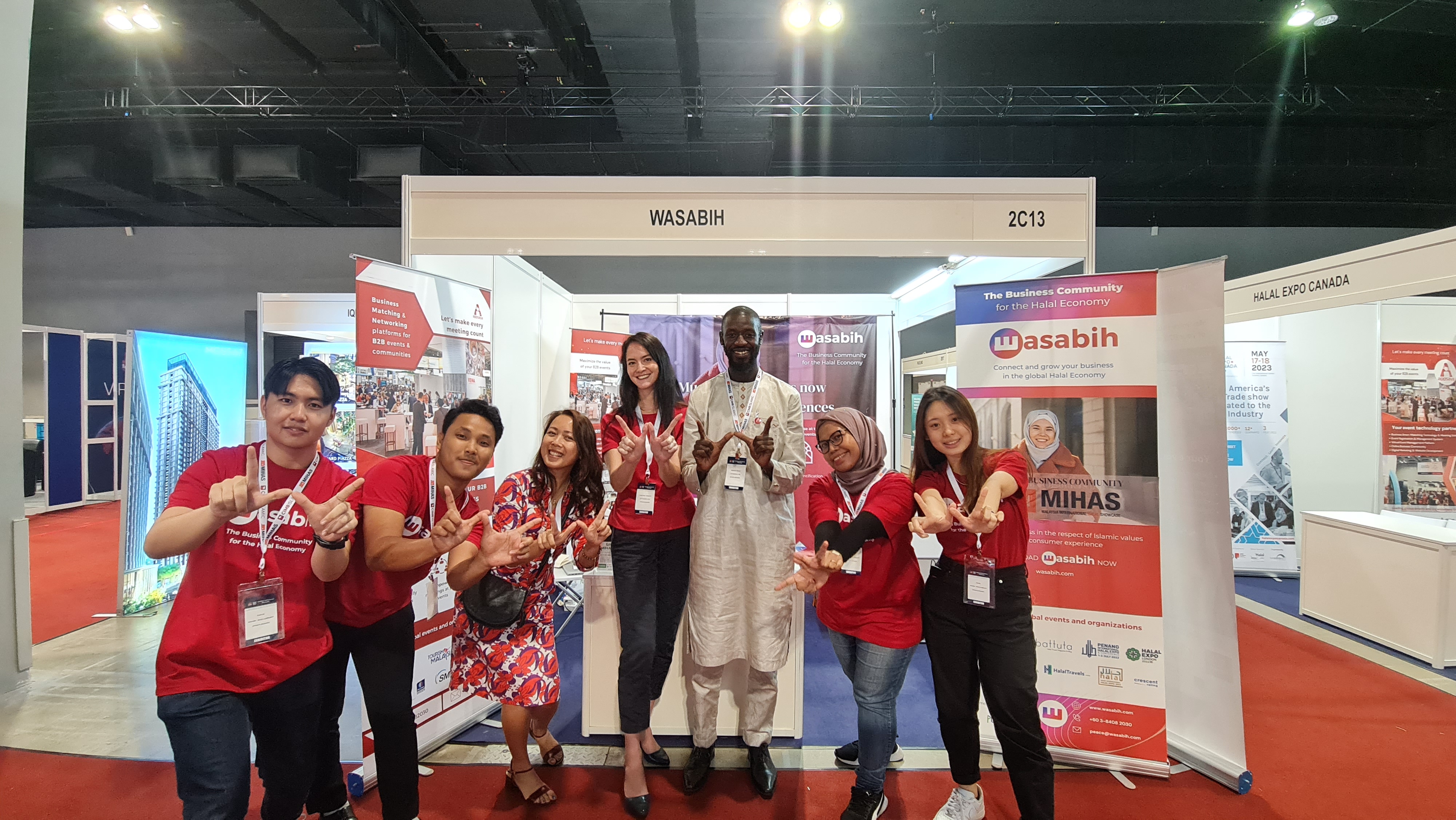 Recently, Wasabih has become the official business community of Malaysia International Halal Showcase 2022 (MIHAS) and has provided Business-Matching services to professionals and B2B event organisers. This includes Halal Expo Canada, Penang Halal International, Halal Expo London 2022 as well as conventional event organisers like SME Corp Malaysia and the Malaysia Pavilion-Dubai Expo. Wasabih also hosts the B2B Event communities of its client with a Halal component, such as Saudi Halal International Expo 2022, Halal Expo London 2022, and Halal Expo Canada 2023.
If you want to connect with like-minded professionals in the Halal industry and target a soon-to-be 2.2 Billion people market, register on Wasabih now!
Content provided by Wasabih.
---
For any enquiry on article/video/talkshow, please contact [email protected] or Whatsapp at +60162716516 (Aisha) or +60176190307 (Syahirah).