Collaboration between ISEF and HEI 2023 Strengthens the Acceleration of Indonesia Halal Industry in International Market
The 10th Indonesia Sharia Economic Festival (ISEF) is officially opened by Indonesia's Vice President K.H. Ma'ruf Amin. Adopting "Accelerating Sharia Economy and Finance Through Digitalization For Inclusive and Sustainable Growth" as the theme, ISEF 2023 was held for five days, from 25 to 29 October 2023, at Jakarta Convention Center (JCC).
ISEF 2023 presents 793 exhibitors from Indonesia and 20 exhibitors from friendly countries. Placing an area of 10,000m2, ISEF 2023 will be enlivened by 62 agendas, including seminars, talk shows, and other activities involving 22 ministries/institutions, 37 associations, 1,003 industry players, and 46 international partners. Initiated by Bank Indonesia in 2014, ISEF targets to attract a minimum of 40,000 visitors, including domestic and international buyers and investors.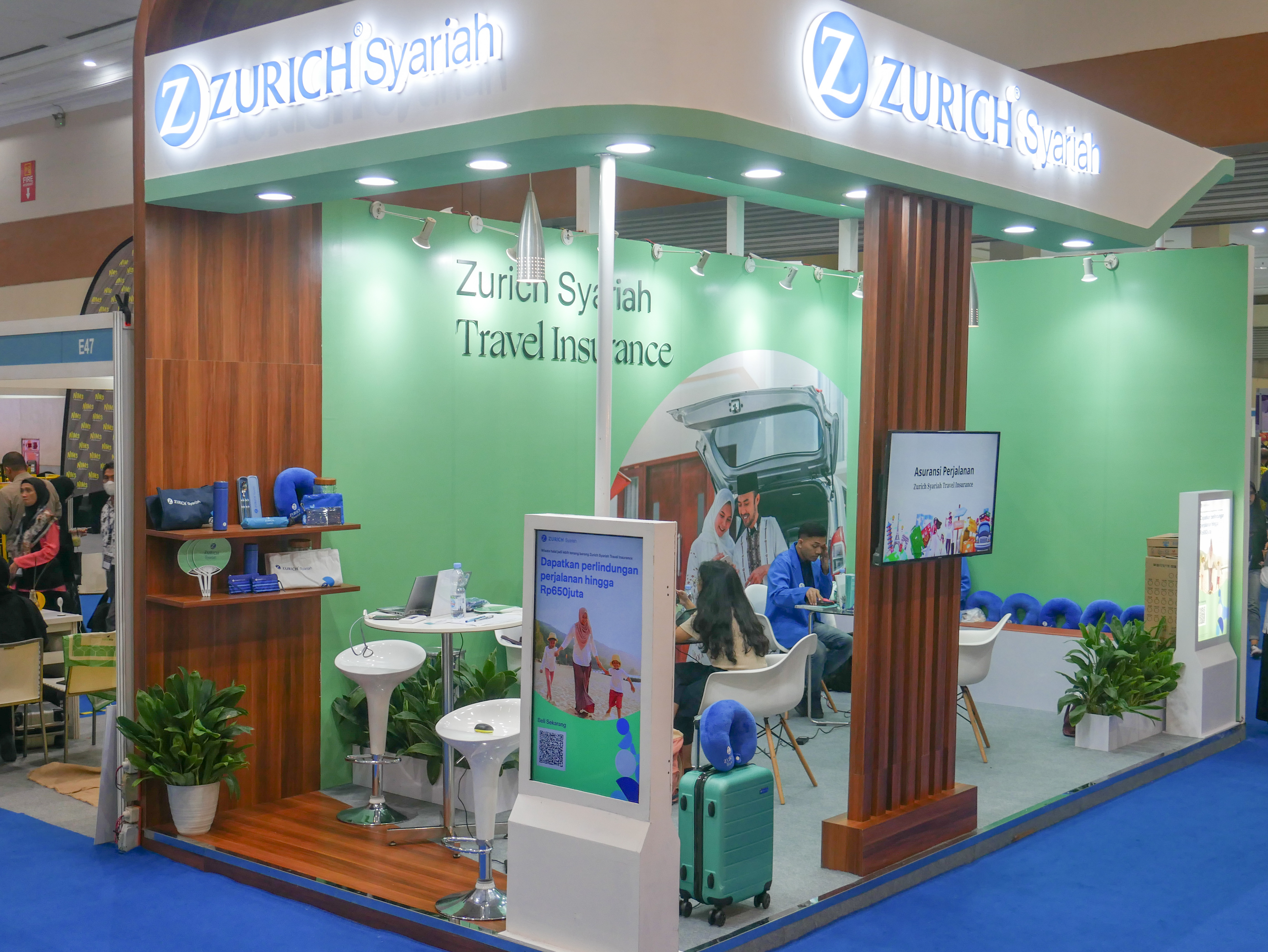 Vice President K.H. Ma'ruf Amin, in his remarks, appreciated the organizing of ISEF, which is constantly being held annually to enhance literacy and market share of the national sharia economy and finance.
He stated that the level of sharia economy and financial literacy in Indonesia remains deficient, only attaining 23.3%. This fact also affects the achievement of the new sharia financial market share, which is only about 10.9%. For this reason, Amin believes that Indonesia's sharia economy and finances can continue to increase and develop, thus the literacy in this sector can reach a minimum of 50%.
The enhancement of literacy in the sharia economy and finances certainly has significant implications for the contribution of this sector to the national economy.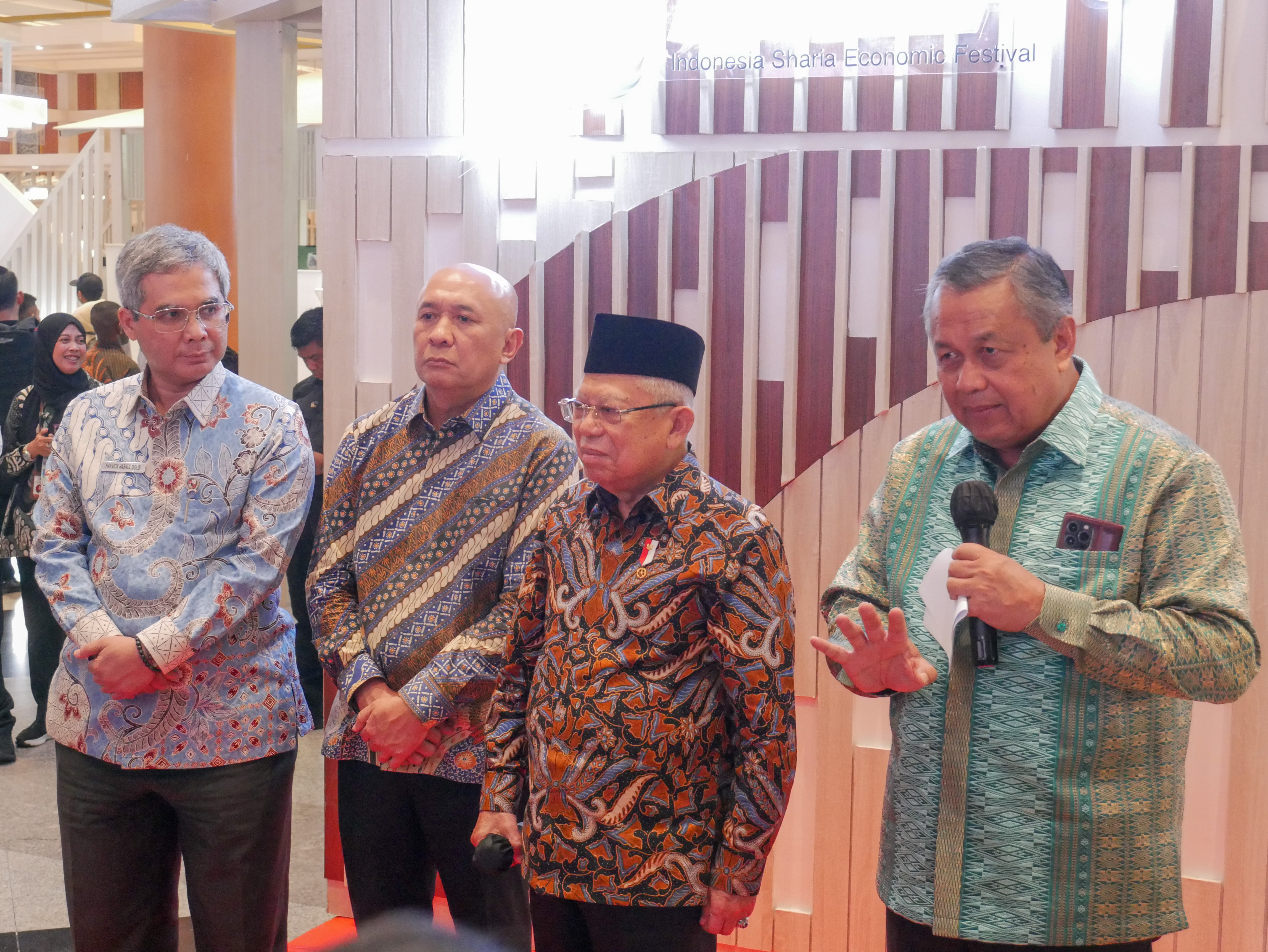 "The greater the literacy of sharia financial and economy, the greater the acceptance and utilization of sharia economic and financial products by the community, which will lead to an increase in the contribution of this sector to the national economy," explained Vice President Amin.
In this event, ISEF collaborates with Halal Expo Indonesia (HEI) to become Indonesia's largest Business to Business and Business to Consumers expo, which showcases various attractive activities, such as international conferences, business matchmaking, business forums, and other special agendas.
With an area of 3,500 m2 in hall A, HEI presents around 120 exhibition stands consisting of local and international business players, such as Malaysia, Cambodia, Belarus, China, India, Egypt, Iran, Ethiopia, Saudi Arabia, Sri Lanka, India, the US, Jordan, Japan, Turkey, and even Palestine.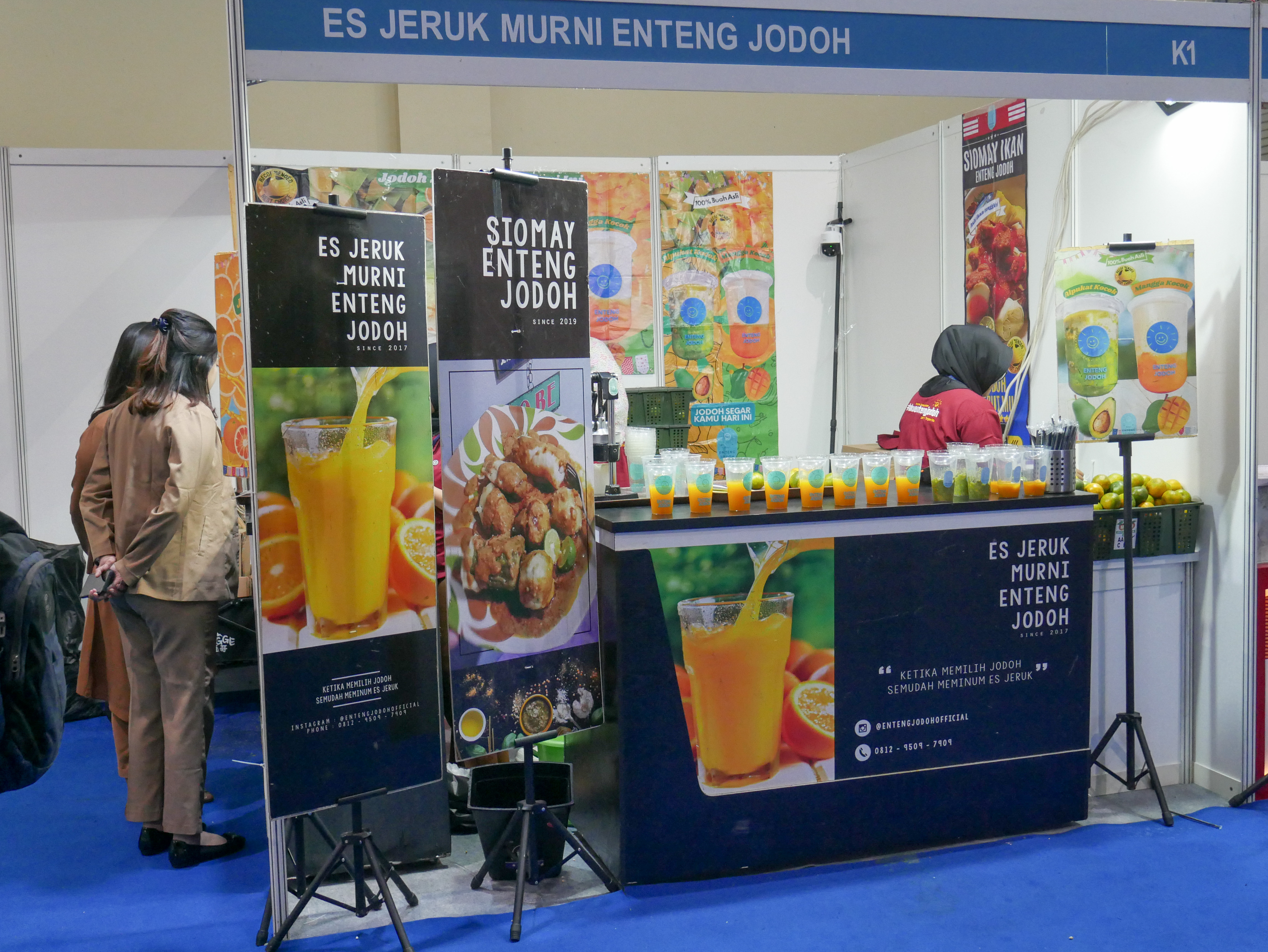 The collaboration between ISEF – HEI 2023 is an effort to strengthen the acceleration of Indonesia halal industry in the international market. A series of conferences on this occasion also delivers hot topics, including opportunities and challenges encountered by Indonesian products to penetrate the global market, especially Japan, Malaysia, Singapore, Saudi Arabia, United Arab Emirates, and China.
Moreover, the conference, which employs the theme "Innovation in Halal Ecosystem: Explore Global Opportunities in Halal Industry," to invite Chief Executive Officer of Amanah Advisors - Britain-based fintech and sharia financial consultant - Mufti Faraz Adam, Paragon Corp's Vice President R&D dr. Sari Chairunissa, and Managing Partner of IntiHub Novel Tjahyadi.
In the conference, Mufti Faraz Adam highlighted the importance of innovation in halal ecosystem, also its opportunities and future challenges to enhance people's knowledge and appreciation of the evolution of sustainable halal industry, which is based on the combination of technology, ethics, and sharia principles.
In the next panel, namely "Trade strategy and economic collaboration in global halal product", the speakers are the Secretary of the Directorate General of National Export Development, Ministry of Trade, Ir. Ganef Judawati; Director of Sharia Business and Entrepreneurship, KNEKS, Putu Rahwidhiyasa; and Indonesia Ambassador to Tokyo Heri Akhmadi.
The trend of Artificial Intelligence, which is claimed to flourish exponentially in the future, also will be discussed in this conference with the theme "The Use of AI in Halal" by inviting Supervisory Board Member of Indonesia Artificial Intelligence Society Hendra Sumiarsa as the speaker. Moreover, the discussion panel which adopts "Halal Economy: Paving Ways to Net Zero" presents CEO and Founder of jejakin.com Arfan Arlanda, KADIN Net Zero Hub, and Vitri Deputy Head Partnership and Resource Mobilization Lingkar Temu Kabupaten Lestari (LTKL), Sekarsari.
The Minister of Tourism and Creative Economy Sandiaga Salahuddin Uno also delivered his insight regarding "Business Opportunities in Halal Industry Development" together with Dr. Mohammed Al-Jammaz from AlJammaz Group), Director of Investment, AlRajhi Partners, Nasser A. Alajroush, and LPPOM MUI.
In addition, other topics will be discussed in the event, such as how to scale up a business without usury, elevating the production quality and capacity of halal products, accelerating the certification in related sectors, including hospitality, halal tourism, the management of zakat funds in empowering people's economy, social literacy, and edutainment.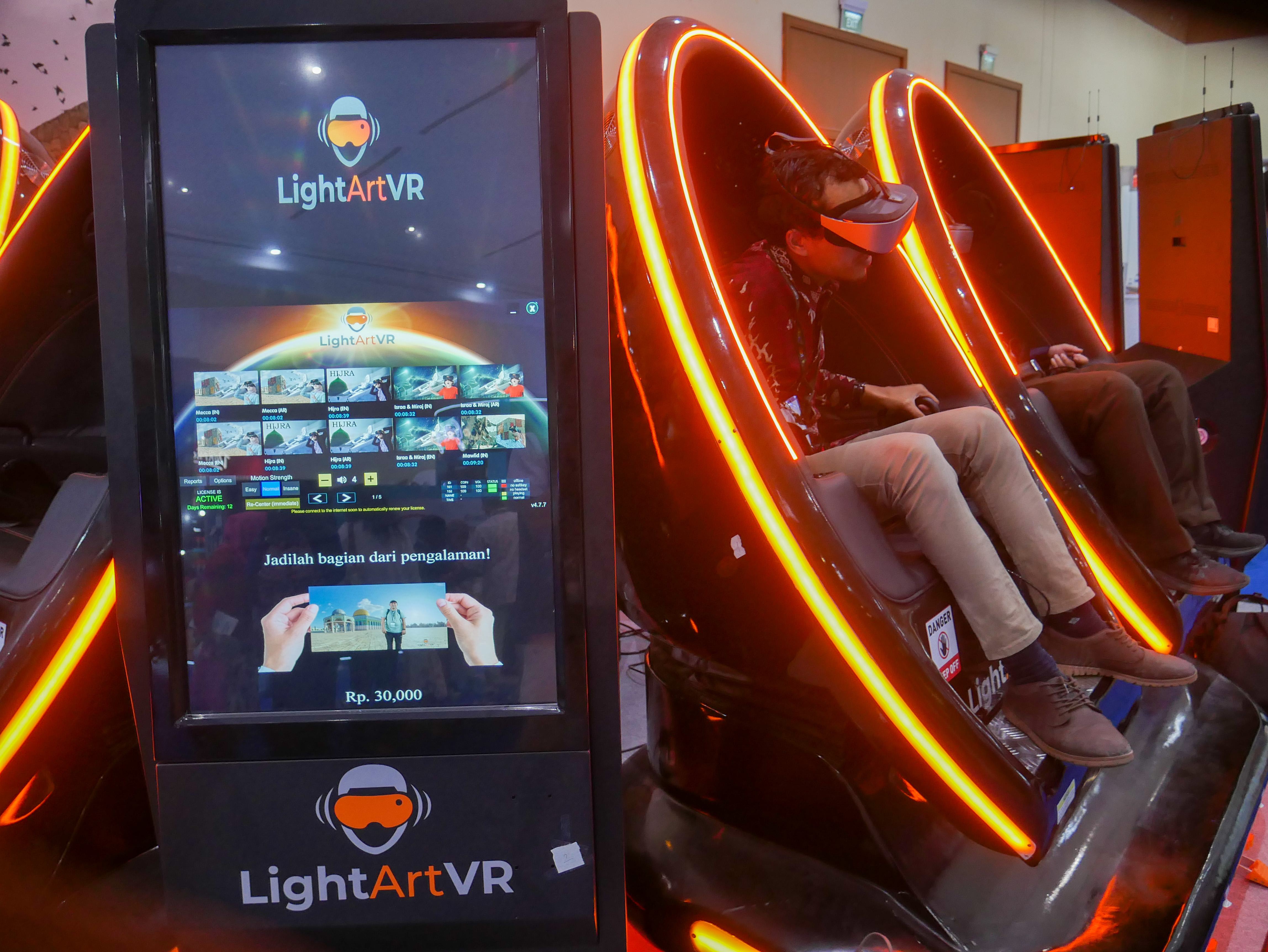 CFO of PT Halal Expo Indonesia, Aryo Wibisono, stated that the series of conferences which was organized during HEI aims to amplify sharia economic ecosystem while expanding networking with HEI's international partners, including Saudi International Halal Expo, Halal Expo Nigeria, Halal Expo London, Malaysia International Halal Showcase (MIHAS), Korea Halal Authority, Halal Control Germany, Vietnam Halal Center, Japan Halal Certification Promotion Organization, Cape Malay Consultant, etc.
Halal Expo Indonesia also just signed a strategic cooperation with Wasabih, an online community for the sharia economy, which has been recognized worldwide. The member of the community consists of professionals and halal entrepreneurs. Through the Wasabih platform, various halal businesses will be connected to each other, thus the platform will accommodate businesses in finding appropriate business partners, scheduling meetings, and conducting business matchmaking.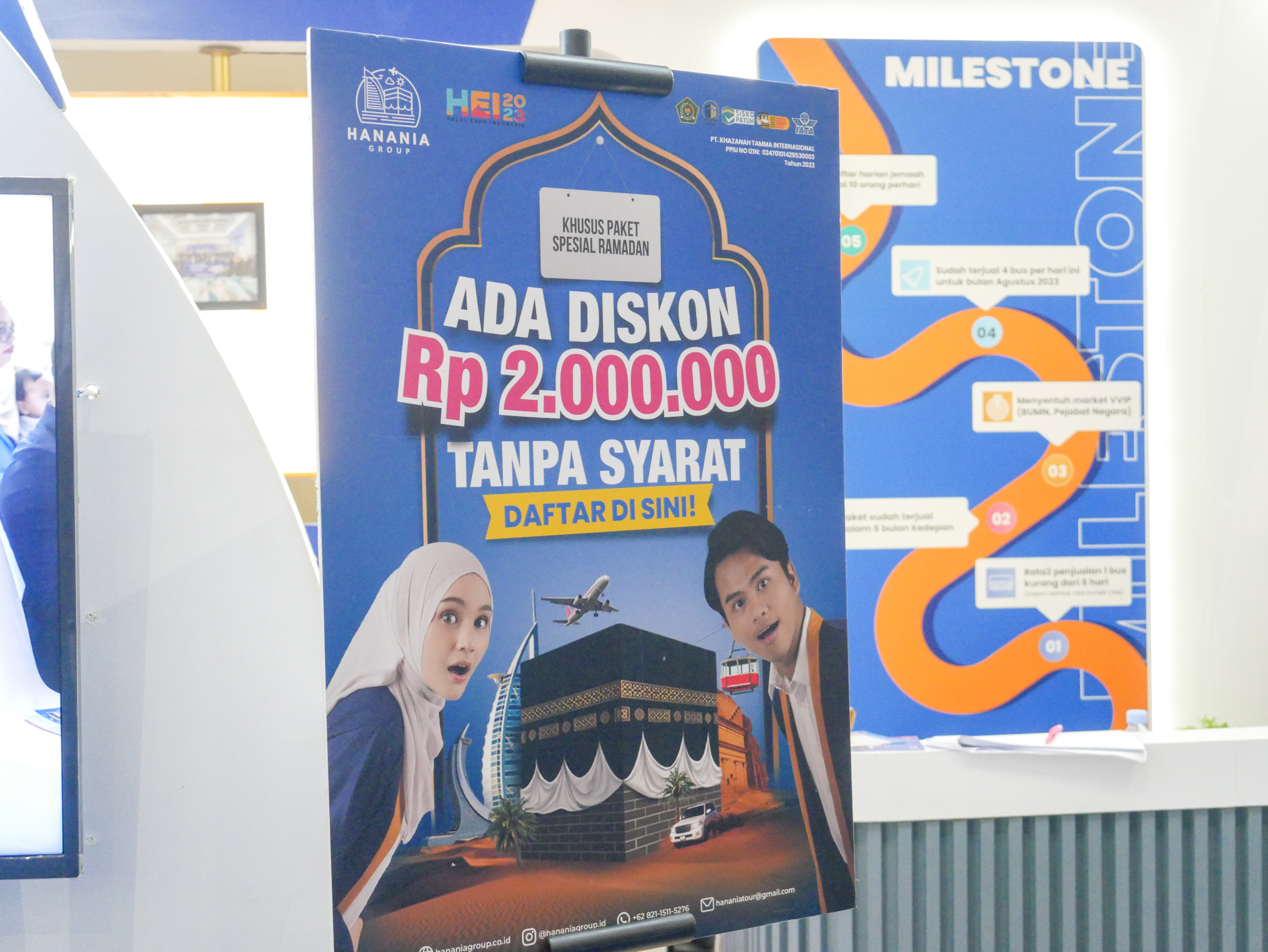 In ISEF 2023, Indonesian Muslim Entrepreneurs Community (KPMI), as the strategic partner, also contributes to the present Export Academy – the ecosystem of human resources development for export purposes initiated by KPMI in collaboration with Nudira Learning Centre, Aspenku and Hibbu Creative House – that is poised to scale up halal product businesses to the international market.
The Chairman of KPMI Rachmat Sutarnas Marpaung conveyed that through this program, entrepreneurs not only obtain online business learning through National Work Competency Standards (SKKNI)-based learning video but also offline learning with intensive and continuous assistance so that entrepreneurs can optimize the development of their business globally.
"We simultaneously conduct technical assistance about how to escalate the production capacity and quality, supporting promotion and marketing activities through trading missions and trading exhibitions in Indonesia and abroad. Apart from that, we also provide support in the form of export financing in a sharia scheme with our strategic partner KPMI. We even help entrepreneurs with small production capacity to participate in joint export programs," said Rachmat Sutarnas Marpaung.
During the organizing of HEI, entrepreneurs will obtain opportunities to participate in the business matching program that KPMI held. According to Rachmat Sutarnas Marpaung, this program was conducted before the implementation of HEI in ISEF to find out buyers' necessities and connect them with related sellers. During HEI, buyers and sellers can meet directly in the business lounge or in their exhibition stands.
The presence of Export Aggregator in HEI is also ready to assist entrepreneurs in penetrating international markets, such as in Dubai, the US, Japan, and the Philippines. "The presence of an export aggregator will help prospective exporters to comprehend the process of export-import and to determine market interest in the export destination country. Further, if the development of market demand is positive, we can carry out export activities independently in the future," concluded Rachmat Sutarnas Marpaung.