Published: Sep 14, 2023 8:18 AM
⋅
Updated: 8:50 AM
The Taiwan External Trade Development Council (TAITRA) has recruited eight Taiwanese halal industry players to participate in Malaysia International Halal Showcase (MIHAS) 2023 - the world's largest halal professional exhibition. The exhibition kicked off at the Malaysia International Convention and Exhibition Center (MITEC) on September 12th with more than 1,000 exhibitors from 44 countries showcasing their products across 1,900 booths and attracting professional halal buyers from across the globe.
The TAITRA Taiwan Halal Center is located at Booth 6620 and the eight Taiwanese halal food industry players participating include:
Biozyme: the leading enzyme nutrition expert with decades of experience in using natural fruits and vegetables to create its range of highly acclaimed health products.

S&G: renowned wasabi product manufacturer known for its strict selection of quality raw material without the use of preservatives.

K.K. Orchard: a food processing company specializing in providing customers with safe and high-quality sweet potato products.

Huikun Firm: adhering to its principles of giving customers peace of mind and convenience, the company has made a name for itself with its tuna sauce and ready-to-cook sauce packs.

Dudujia Honey (GREEN UP): the company has successfully entered the Japanese market and is gradually expanding its reach worldwide with its great tasting premium honey harvested in Taiwan.

Pao Chung: has more than 60 years of research and development experience specializing in chili sauce without added preservatives.

Asia Farm: one of the world's leading edamame and frozen fruit and vegetable produce manufacturers that has continually pushed organic cultivation methods and produces in response to customers' requirements.

Forever Sweety (Lao Tao Ke): a leading sweets expert that has managed to bring Taiwanese winter melon tea bricks and brown sugar to the global stage.
Amongst the exhibitors, Dudujia Honey and Forever Sweety both participated in the Taiwan Expo in Malaysia in August and were a hit with Malaysian importers and distributors. Many Malaysian importers expressed that Forever Sweety's star product – its winter melon tea brick – is perfect for Malaysia's hot climate and is expected to be a hit with local consumers. The Taiwanese exhibitors hope to use MIHAS 2023 as a springboard to expand into the Middle East and global Muslim markets.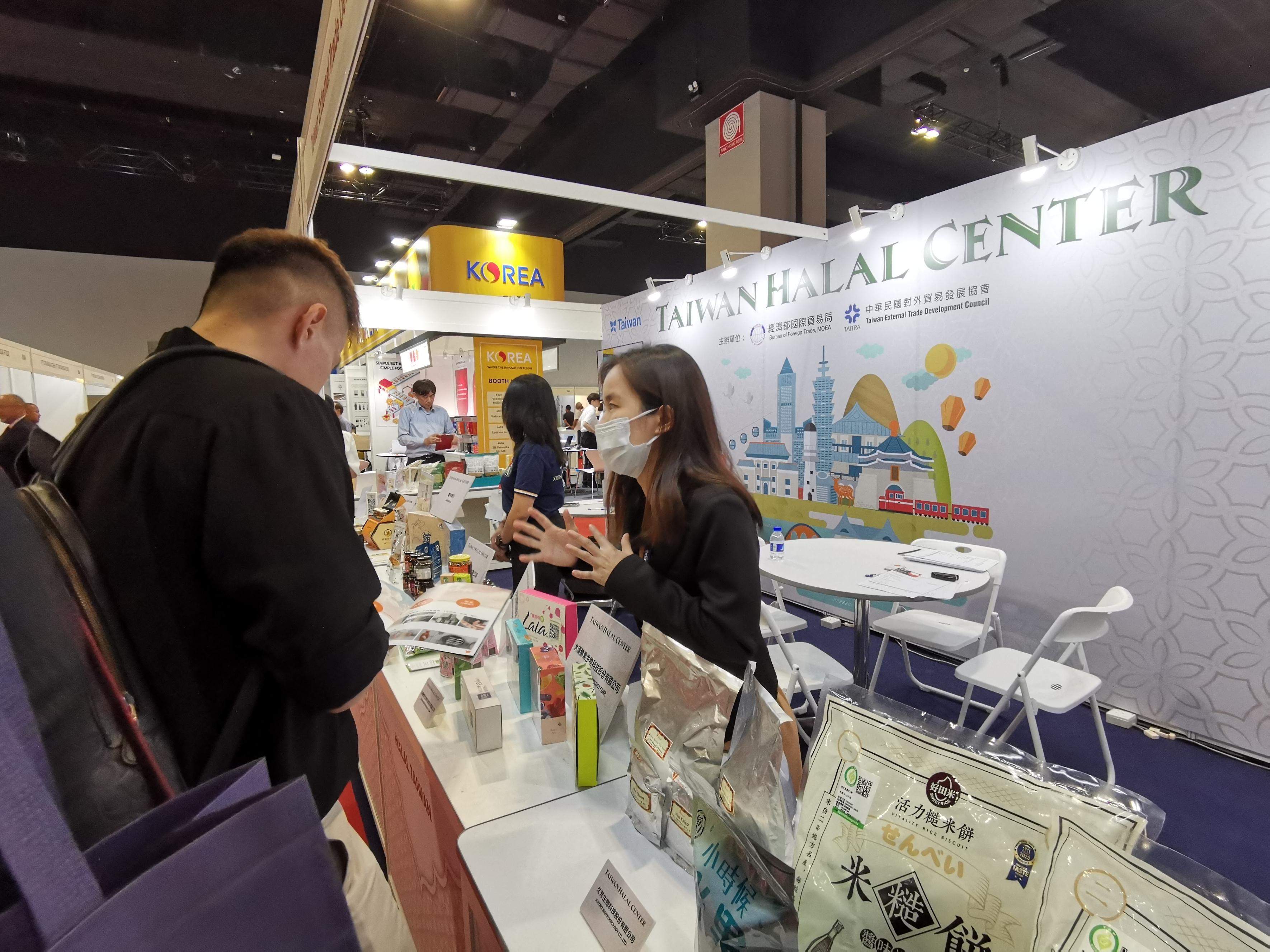 The Taiwan Halal Center was established in 2017 with the aim of strengthening the Taiwanese halal industry, promote Taiwanese halal products, accelerate the integration with the global halal supply chain, and develop a Muslim-friendly environment in Taiwan to benefit the Taiwan's Muslim community as well as attract Muslim visitors to the island. Taiwan came in third among non-OIC destinations in the 2023 Global Muslim Travel Index (GMTI), an initiative by Crescent Rating and Mastercard, coming in just behind Singapore and the UK.
Since the establishment of the Taiwan Halal Center, the number of halal certified companies in Taiwan has increased from 700 to more than 1,000 with more than 20,000 halal-certified products.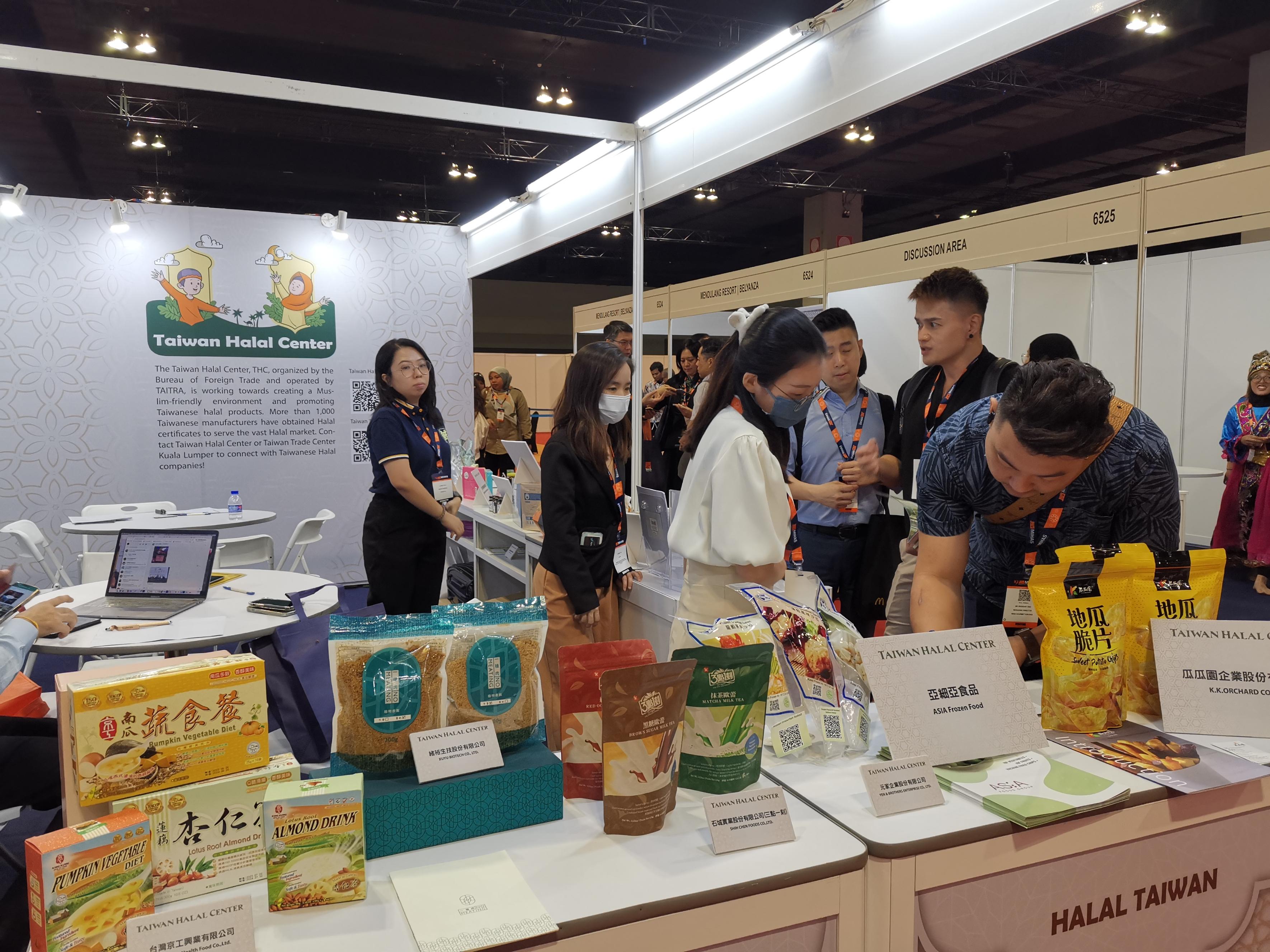 James Chang, Director of Economic Division of Taipei Economic and Cultural Office in Malaysia, and Eva Peng, Director of Taiwan Trade Centre in Kuala Lumpur, visited MIHAS 2023 on its opening day on the 12th of September to show their support and to promote Taiwan's halal products. They expressed their hopes to help Taiwanese companies break into the Malaysian halal market through this exhibition and to strengthen the bilateral trade between Taiwan and Malaysia.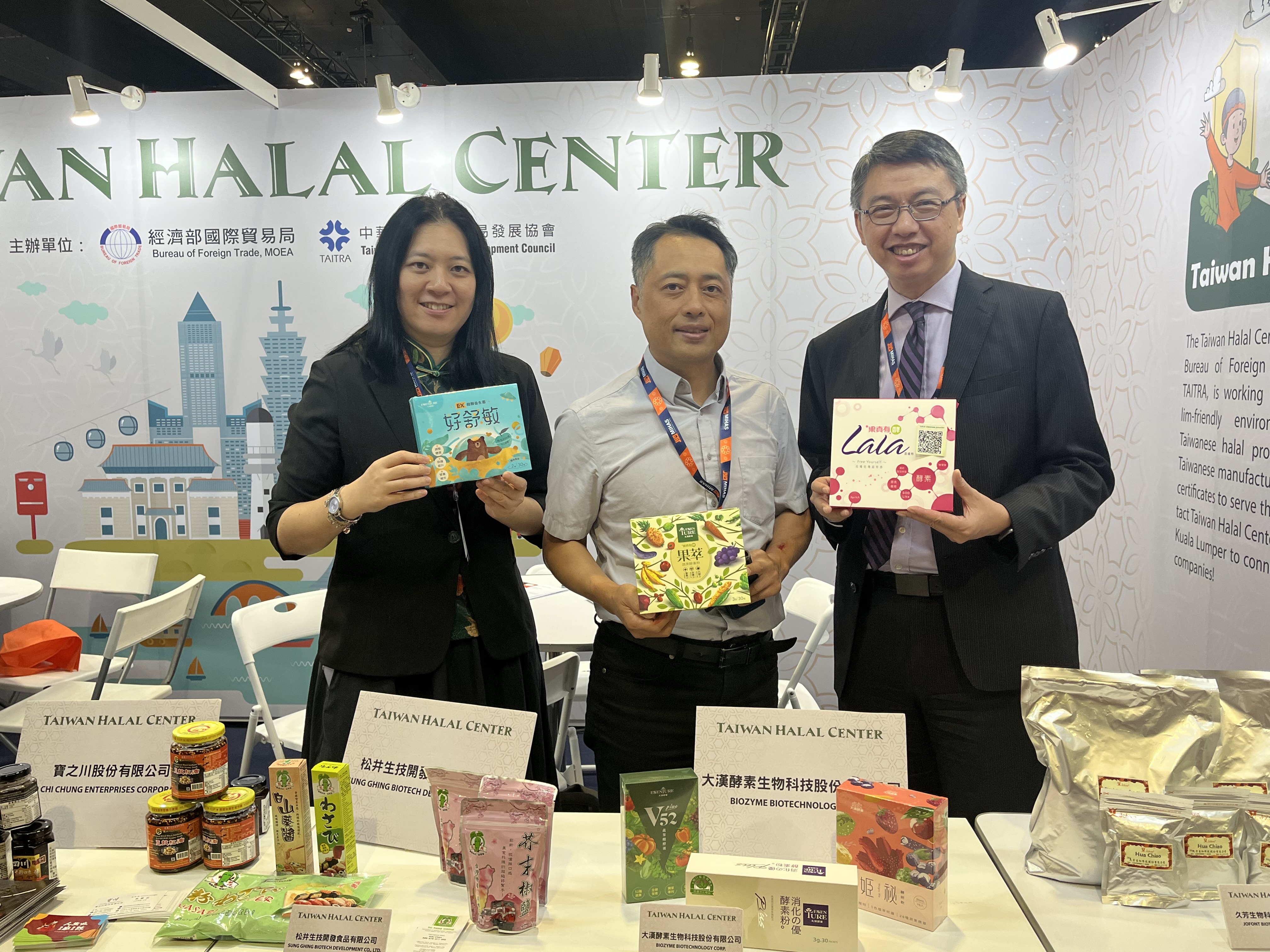 To link up with Taiwanese halal companies, please feel free to contact the Taiwan Trade Centre in Kuala Lumpur or the Taiwan Halal Center.
Inquiry Hotline:
Taiwan Trade Centre in Kuala Lumpur
Tel: +60(3)20312388
Email: [email protected]
Taiwan Halal Center
Tel: +886-(2)-2725-5200 Ext 1274
Email: [email protected]
Brian Lee, Director, TAITRA
Tel:+886 (2) 2725-5200 Ext 1300
Email: [email protected]